Thursday, September 28, 2006
None of those links worked!--- hmmm.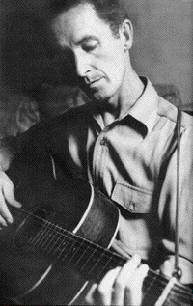 As through this life you travel, you meet some funny men
Some rob you with a six-gun, some with a fountain pen

As through this life you ramble, as through this life you roam
You'll never see an outlaw take a family from their home
Woody Guthrie (1912-1967)
----from "The Ballad of Pretty Boy Floyd"
Click the red title to learn more about Woody and his influence on American music.
Well, looks like Woody Guthrie...
Monday, September 25, 2006
The PEACEFULL SBNP rally...
Sunday, September 24, 2006
Friday, September 22, 2006
Something that people who haven't worked for newspapers might want to know...
Reads about newspapers and thoughts on the biz, by experts...
Thursday, September 21, 2006
Hmmm...that search led to this...
Well, "wpmfoundation.org" has 10 links.
So who is "mail.wpmfoundation.org" anyway?
Wednesday, September 20, 2006
Rethinking what a newspaper means!
Monday, September 18, 2006
An article on Hoffa by Marc Cooper here:
Sunday, September 17, 2006
News about another rally for The Santa Barbara News-Press, September 24th:
Friday, September 15, 2006
Marlon Brando, "On the Waterfront"
Pedro Nava's letter!
Wednesday, September 13, 2006
The Journalist's fund at Santa Barbara Bank and Trust:
Monday, September 11, 2006
The buzz on chainsaws...in the art world.
Sunday, September 10, 2006
Thursday, September 07, 2006
Headline round up as of this morning:
Friday, September 01, 2006